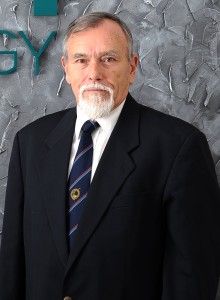 Dr Robert King Park, a British aged 70, is the Vice President of Geosciences of our Company. He graduated with a Bachelor of Science (Honours) Degree in Geology from the University of Glasgow in 1967 and proceeded to the University of Reading, UK where he earned a PhD from the Sedimentology Research Laboratory in 1972. This included a stint as a research associate at Princeton University, US in 1970 and led to academic positions as Lecturer in Sedimentology and Introductory Geology at the University of Leeds and University of Liverpool, UK in 1972 and 1973, respectively. He was also an Adjunct Professor of Geology at the University of Adelaide, Australia from 2003 to 2007.
He has been in the oil and gas industry for the past 39 years, primarily as a geologist/ sedimentologist to source and evaluate oil and gas resources. His global experience has been broad from prospect generation to field development and overseeing operational activity, to technical and research support for reservoir production and exploration activities.
He was with Phillips Petroleum Company Ltd from 1974 to 1985 where he held several positions in geology and sedimentology areas including the Senior Development Geologist, Senior Carbonate Sedimentologist in Exploration Research Projects Group in Bartlesville and Clastic Sedimentologist, supporting their global operations.
His association with South East Asia started in 1985 when he was with Schlumberger Wireline Services (Indonesia) Ltd in Jakarta, Indonesia and held positions as the Division Geologist in Indonesia and India, and Unit Geologist in the Far East region and Australia. He later joined Maxus Energy Company from 1988 to 1999 as the Lead Geologist in a special projects section. Under his helm, there was a 17% increase in the Cinta Field production and new infill production at Karmila Field in Indonesia.
From 1999 to 2002, he was the Senior Technical Advisor for YPF (Yacimientos Petrolíferos Fiscales)-Kodeco Energy Co. Ltd. operations and assisted in planning and implementing a successful exploration and development-drilling programme for Krisna field. From 2003 to 2006, he was a Senior Technical Adviser with Kodeco Energy Co. Ltd in Indonesia. Subsequently, he was appointed as the Senior Specialist Advisor and acted in the capacity of a Chief Geologist from 2006 to 2010 where he was part of the multidisciplinary operations team charged with implementing revitalised exploration and development programmes from concept to operation. During his ten years with Kodeco Energy Co. Ltd, he and his team added 240 MMbo of new Reserves, resulting in more than 1,000% increase in both production and revenue. From 2011 till now, he works as an independent geological consultant, lending his experience to evaluate potential sites across the Asia Pacific region.
He is a member of the American Association of Petroleum Geologists (AAPG), the Geological Society, International Association of Sedimentologists, SEPM (Society for Sedimentary Geology) and the Indonesian Petroleum Association where he served on the Technical Committee for seven years. He has authored more than 25-peer reviewed papers and has been an occasional reviewer for the above societies' publications.