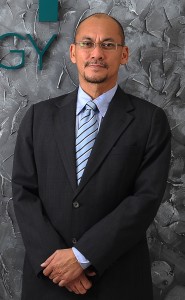 Azmi Arshad, a Malaysian aged 50, is the CFO of our Company. He graduated with a degree in accountancy from the University of East Anglia, Norwich, UK in 1986 and passed the professional examinations of the Institute of Chartered Accountants in England and Wales (ICAEW) in 1990.
He started his career with KPMG Peat Marwick in London as an associate in 1987 and later held the position as Supervisor of the audit department in Kuala Lumpur in 1991. He joined the corporate finance department of Usaha Tegas Sdn Bhd in 1993 where he was involved in the start-up phase of the Kuala Lumpur City Centre project and played a key role in business planning, financial modelling and corporate finance analysis for MEASAT Broadcast Network Systems Sdn Bhd.
In 2003, he joined SapuraCrest Petroleum Berhad ("SapuraCrest"), a company principally engaged in oil and gas services, as the CFO. During his eight years of service, he played a key role in numerous acquisitions, joint ventures and equity and debt fundraisings. These include the acquisition of Sapura Energy Sdn Bhd and the cross border acquisition of Total Marine Technology Pte Ltd, Australia. He was also involved in the joint venture arrangements with foreign partners for offshore installation and construction activities which include the construction of offshore support vessels and rigs for a combined value of over USD600 million.
He was the chairman of the due diligence working group for equity and debt fundraising and other corporate exercises of SapuraCrest with aggregate funds raised of more than RM3 billion. During his tenure, he also oversaw the transfer listing of SapuraCrest from the Second Board to the Main Board of Bursa Securities (now known as Main Market of Bursa Securities).
He was also director on the board of many of SapuraCrest subsidiaries including TL Offshore Sdn Bhd, TL Geosciences Sdn Bhd, TL Geohydrographics Sdn Bhd, Tioman Drilling Company Sdn Bhd, Crest Tender Rigs Ltd, Total Marine Technology Pte Ltd and Sarku Engineering Services Sdn Bhd, collectively involved in the business of development drilling, installation of pipelines and facilities, offshore survey, offshore soil investigation, hook-up and commissioning, Remotely Operated Vehicles services and topside structural maintenance. In addition, he was also a director of Uzmal Oil Inc which is a joint-venture between SapuraCrest and Uzbekneftegaz National Holding Company (state-owned holding company of Uzbekistan's oil and gas industry).
From 2011 to 2013, he was the Chief Operating Officer of Sapura Resources Berhad ("Sapura Resources") and was responsible for its investments and businesses comprising property investment, facilities management, education, manufacturing, project management and aviation services. In addition, he oversaw the set-up of the aviation services business of Sapura Resources where he managed the corporate acquisition and joint ventures of the company with foreign companies.